When starting out with a new hobby, there is so much info to learn. So you want to get your first kayak? What should you look for? Which model is the best kayak for beginners?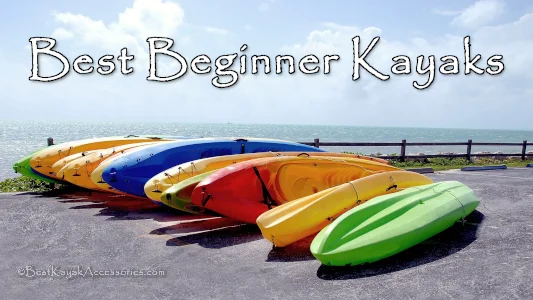 People always think of the kayaks they see at Walmart or Dick's Sporting Goods as good starters. I understand the temptation to not spend a lot of money on a new hobby until you know you're going to stick with it, and that's how a lot of us start.
I would consider trying some boats at your local kayak shop to see what you like and don't like about different boats. Also, consider looking at pre-owned kayaks on Craigslist, Facebook Marketplace, OfferUp, etc. You can usually get a lot more for your money as someone is getting rid of a kayak they no longer use. If you have to get a new beginner kayak, though, this will be the list for you.
More info coming soon!