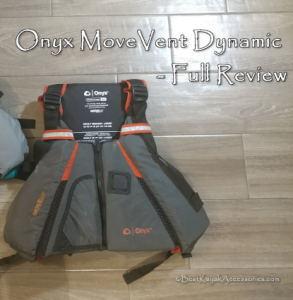 When we at Best Kayak Accessories started kayaking, we knew that we needed a PFD. But there are so many, which should we choose? On a tight budget, wanting to get out on the water, and not wanting to have to upgrade again right away, we started our research. After much research, the Onyx Dynamic was our choice. So what do we think about it now? Here is our Onyx Movevent Dynamic review!
What is the Onyx Movevent Dynamic?
The Onyx Movevent Dynamic is an entry level/budget friendly PFD for kayaking. The materials used on the Dynamic are lightweight flotation foam and 200 denier nylon ripstop / nylon oxford.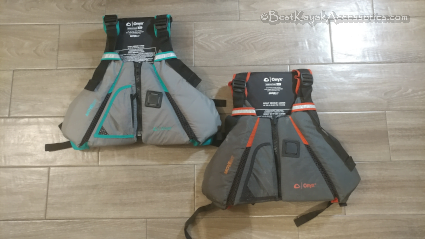 Safety Features:
U.S. Coast Guard Approved Type III Life Jacket.
Reflective material on the shoulder straps and upper back for visibility
Safety whistle included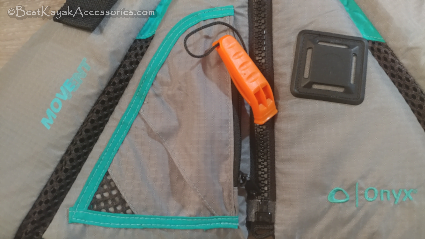 Comfort Features:
Front and back ventilation
Mesh lower back for comfort with high-back seats.
6 adjustment points for fit
Neoprene pads for shoulder straps
Lash tab for accessories and safety equipment
Zippered storage pocket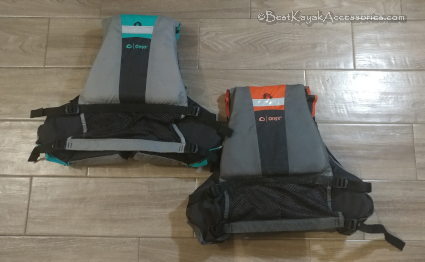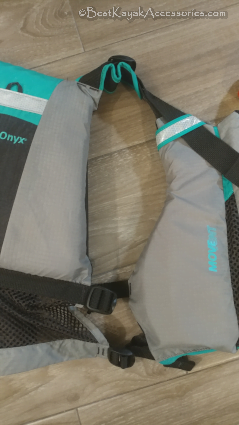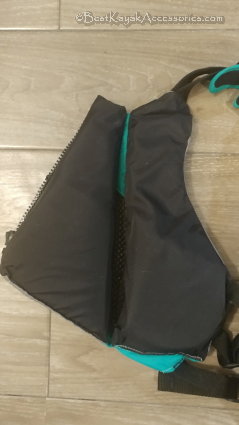 Why Did We Choose the Onyx Movevent Dynamic?
I received a beginner kayak and an aluminum kayak paddle as a gift. I was excited to get out on the water, but I knew I needed a PFD. Wow, the cost of these PFD surprised me. I didn't want to get the cheapest one, but I hadn't been out kayaking before. Also, I didn't want to invest a ton of money if I didn't actually plan to keep up the hobby. After reading a ton of reviews and comparing a lot of models, and for the price, the Onyx Movevent Dynamic seemed like the best option.
The design of the vest is for kayaking and paddle sports. The price was about half that of the other highly recommended PFDs. Rated at a 4.8 with over 1300 reviews on Amazon brought confidence that it was a good purchase. Also, other sites had great reviews on it. When I got a second kayak, I purchased a second Dynamic for my kayak partner.
Our Thoughts
So am I happy with this life vest for kayaking? I am relatively happy with this one. As I said, I bought a second one, so that says a lot. For this section, I think this will be easier if we break down the pros and cons for the Dynamic vest.
Pros:
Adjustability: It is easy to fit properly.
Affordability: Approximately half the price of most other highly rated vests. Meets the safety requirements and has some added features.
Durability: I've gone out almost every weekend for about 2 years and have no durability issues yet.
Cons:
Bulk: The front is a bit bulky, which may deter someone from wearing it at all times.
Heat: I'm in Florida. Although it's vented, it can still be warm, which again could deter someone from wearing it.
These two factors will be the main things I will be looking to improve when I finally decide to upgrade this kayak safety gear.
Conclusion
If I were starting out, I'd totally buy this PFD again. I have upgraded my kayak, my kayak paddle, added a lot of things like a deck bag, and I still have this original PFD. I haven't felt the need to upgrade it yet, but in all honesty, it will probably be the next thing that I do upgrade. The bulk and heat are two things that I'd like to improve so the vest is more comfortable in the Florida summers. I think it is a great value for 2 years of consistent kayaking. If I ended up only going out a few times a year, I wouldn't be upset that I spent the money on this one. Lastly, it makes a great backup for a friend to come along once I do upgrade.
We hope that this Onyx Movevent Dynamic review is helpful! Leave a comment below with your experience with the Dynamic.